About Wiring Harness Covers, One of the valuable principles of automotive wire harnesses is that every wiring needs abrasion resistance, electromagnetic shielding, noise reduction, and heat and mechanical damage protection.
That is why wiring harness covers are essential. Read on to learn more about them!
What are wire harness coverings/ protections?
The inside of a modern vehicle features the following systems;
Chassis
Transmission
Interior
Body,
Engine
The wiring powers various vehicle components and gets signals from the car's ECU, keeping your car operating optimally.
Additionally, most modern vehicles have smart systems to control the engine and manage the operations of the interior systems.
Most modern vehicles' engines can run at high temperatures of over 200°F, constantly exposing the wiring to a lot of heat.
Therefore, a lack of adequate insulation to protect the wiring from constant heat exposure will degrade it until it partially or completely fails.
It will cause a short circuit that may cause a fire hazard.
Other than overheating, automotive wiring harnesses require;
Abrasion and mechanical protection,
Electromagnetic shielding,
Radiant heat protection,
Thermal protection,
Electrical insulation,
Noise reduction.
Therefore, you need automotive wire harness coverings/protections for assistance in the following;
Hydraulic heavy machines
Railways
Telecom field
Aerospace field
Military field
Automobiles
Car systems
Types of Wiring Harness Covers
There are multiple types of wiring harness covers, each suited for different applications;
Cable sleeve
Cable sleeves are critical as they serve the following purposes;
Act as wire covering, offering protection from abrasion, temperature changes, moisture, and other external elements.
As sleeves for wires, they prevent the currents of wires from contacting other electrical conductors.
Organize wires, which optimizes space.
There are three types of cable sleeves;
Expandable cable sleeves
They provide an open weave construction and come in polyester material, making installation easy and fast, thus reducing the cost of wire assembly.
It also allows for the dissipation of moisture and heat.
Additionally, it allows you to bundle several wires and still achieve flexibility that facilitates easy motion when required.
Expandable cable sleeves are also made of polyphenylene, which has low moisture stability, chemical resistance, and wear stability.
Therefore, they are ideal for high-temperature cable assemblies.
Self-closing braided sleeves
These are abrasion-resistant and lightweight cable sleeves made of polyester.
They provide easy access to the bundle inside by giving you a 25% overlap, and you can assemble them over cables once you have installed them.
Thermal protection cable sleeves
They are high-temperature cable sleeves made of Nomex™ fiber, making them ideal for high-performance applications.
In addition to thermal protection, this cable sleeve provides high abrasion resistance.
Their ideal application areas include aerospace, harnessing, hydraulics, and military wiring.
Cable sleeves
Heat shrink tubing
Heat shrink tubing entails encasing cables and wires in plastic tubes. You can shrink the tubes using a hot/heat gun or a blow torch.
When heated, the heat shrink tubing forms a close-fitting casing.
Its material is mostly polyolefin due to the following reasons;
Excellent electrical properties
Chemical resistance
High UV resistance
Extremely flexible
Available in multiple colors for color coding to assist with cable organization.
Unlike other wiring harness covers, heat shrink tubing offers strain relief.
For instance, wires and cables are usually strained as they are either stuffed into limited spaces or are not long enough, damaging the wires and cables and shortening their lifespan.
Therefore, you can use heat shrink tubing to lessen the strain significantly to keep the wires and cables working as intended.
There is also clear heat shrink tubing, ideal when flame retardant does not matter, but mechanical performance and electrical insulation are important.
Its surface is polished, adding to the aesthetics of the final application.
The perfect application of heat shrink tubing includes the following;
Automotive
Electronics
Cable TV
Wireless and Telecoms
Appliances
Heat shrink tubing
Cable wrap
The spiral cable wrap offers cost-effective hose and cable protection with the following characteristics;
Easy to install
Flexible
Crush resistant
It is also an effective cable management solution, as you can branch out cables at any point in the spiral wrap.
There are two most common cable wrap materials;
Heat-stabilized nylon
Heat-stabilizer nylon includes a stabilizer that slows physical properties loss as the heat increases, making cable wrap heat resistant.
Polyethylene
Polyethylene cable wraps are durable. You can flex and bend them multiple times while maintaining their integrity and strength.
The ideal cable wrap applications include;
Office environment
Cover for hydraulic hoses
Automotive (bundling cables for neatness)
Cable wraps
Cable conduit
Conduits route and protect cables inside machines, buildings, and other structures, which ensures safety if the wiring harness is changed frequently.
Metal conduits are the popular option for their bonding and grounding qualities, which are vital in reducing electromagnetic interference.
They are also useful in preventing the emission of power cables in their housing.
Cable conduits also exist in flexible plastics, which provide a high fatigue life.
They also have high impact strength, allowing swift recovery if crushed.
Additionally, they have high UV resistance, making them ideal for exterior applications.
Here are the four types of plastics and their applications
| | |
| --- | --- |
| Plastic | Application |
| Polypropylene (PP) | Cable assembliesEmbedding into wallsUnderfloor wiring |
| Connections to the machine's factory wiring | Used in trenchingCATVTelecommunicationsPower utilities |
| Nylon | Split conduits for hydraulic hose applicationsHarness protection on vehicle applications |
| PVC-coated metal | Connections to machinesFactory wiring |
Cable conduits
Tape
A tape is a wound installed around cables or wires helically.
You can use it to cover areas between cable sleeves and other protection/covering solutions.
It can be expensive but doesn't take up space, making it easy to install. Besides, it encapsulates wire bundles.
Two types of tape choices meet different application needs;
Self-vulcanizing tape
Adhesive tape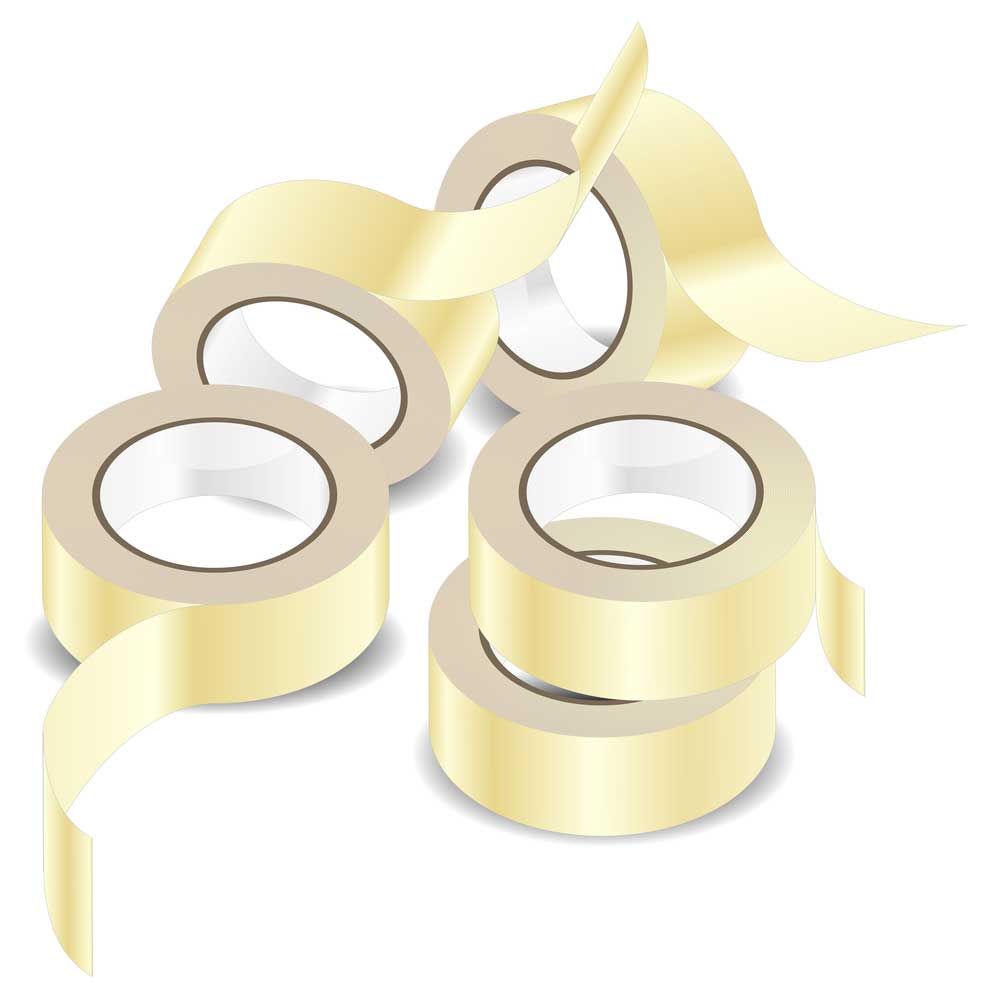 Adhesive tape
How to Select Cable Protection for Automotive Applications
Here are the primary things you need to consider while choosing cable protection (cover) for your automotive applications;
Sealed or Open System
One of the core considerations you should make while choosing cable protection for automotive applications is whether the cable can function reliably and effectively with minimal or no protection or whether they need protection from application hazards like high flexure or environmental elements.
Sealed cable protection systems protect wire harnesses from failure and premature degradation and keep them debris-free. They can either be;
IP68/69 for high-pressure wash-downs
IP66 for light splashing
They are particularly robust and durable and offer greater cable protection.
They also come in various polyamide materials with different flammability ratings and features, which allows designers to specify the ideal material according to the harness location & application and can enhance retrofit installations.
On the other hand, open systems are flexible and light-walled. So, they often peel open when exposed to high vibration or over-flexed.
They also allow debris, rocks, road dirt, salt, mud, sand, and water to enter the wire harness, leading to damage.
Open systems are lightweight materials that do not cover high-end automotive harnesses adequately.
Therefore, they may not be ideal for applications such as;
Heavy construction equipment,
Military ground support vehicles,
Commercial vehicles.
Location of Harness
Another thing to consider while selecting a cable cover for automotive applications is the location of the harness.
For instance, harnesses near the transmission, catalytic converter, or engine often need high-temperature polyamide cable protection.
Most products are rated between -40°C to +115°C, but there are also specialty products that you can use at high temperatures of between 200°C to 300°C.
You can use less robust cable protective materials for harnesses inside the vehicle.
However, you can use retrofittable/divisible conduit systems to add extra harness wires for add-on features like lighting and Wi-Fi.
Material Selection
Polyamide cable cover systems come in a wide selection of material competitions, which allows you to choose products suited perfectly for their specific applications. For instance,
Medium- and light-wall products are ideal for basic applications and are not subject to rough handling.
Heavy-wall polyamide cable cover systems are ideal for harsh environments and demanding applications like robotics.
Robust polyamide cable cover systems provide high impact resistance and flexibility, making them ideal for jumper cable applications that link automobiles like subway vehicles.
Cable Protection System Accessories
A perfect cable cover system should have a range of accessories to complement the cable conduits and allow you to achieve an efficient, complete, and effective installation.
Therefore, considering the following accessories will enhance performance in virtually every application;
Female-threaded fittings
Divisible lock nuts
Abrasion rings
End sleeves
Y & T junction fittings
Divisible fittings
Snap-in fittings
Fittings with in-built strain relief
Longevity of System
You must also consider how long your cable cover system will require to be warranted.
Besides, the vehicle's reputation and quality should reflect in the cable conduit chosen to cover the wiring harness, thus ensuring parallel performance.
For instance, most high-end vehicles may cost over $1 million, and no one would want the wiring harnesses to fail prematurely.
Wall vs. dual wall heat shrink
One of the many considerations while selecting heat shrink is choosing single or dual wall heat shrink. Single-wall heat shrink is the most common option.
However, the dual wall offers a stronger connection and seal and is also called adhesive-lined tubing.
Another vital consideration is the shrink ratio.
For instance, the shrink ratio, which ranges from 4:1 to 2:1, compares the original heat shrink tubing and the shrunken tubing (final form), which means the heat shrink will reduce to 75% to 50% of its original size after the heat is applied, which is why you should select an ideal shrinkable tubing size.
Six types of cable wrap choices for automotive wiring harnesses
The various types of cable wraps for automotive wiring harnesses include;
Corrugated flexible conduit from PE, PA, or PP
| | |
| --- | --- |
| Feature | Description |
| Material | PE/PA/PP |
| Operating temperature range | -40℃ to +130℃ |
| Color | Red, black, gray, etc. |
A corrugated flexible conduit is a halogen-free PE/PA/PP cable wrap with excellent flame retardant properties and a relatively high melting point.
Moreover, its high light-off temperature of over 850°C means high engine temperatures will not cause fires.
Their low thermal conductivity means that high engine temperatures will not affect the normal operation of other surrounding automotive components.
Self-closing non-expandable sleeving from polyester monofilament and multifilament
| | |
| --- | --- |
| Feature | Description |
| Material | polyester monofilament and multifilament |
| Operating temperature range | -50℃ to +150℃ |
| Color | Black, red, etc. |
The self-closing wrap is cost-effective, lightweight, and has an open design, allowing easy sleeve installation on the assembled cable harnesses.
They also offer the following;
High abrasion resistance.
High wear resistance.
Excellent protection (cover) for automotive wiring harnesses at the bending activity.
Braided self-closed wrap from PET monofilament
| | |
| --- | --- |
| Feature | Description |
| Material | PET monofilament |
| Color | Black |
| Operating temperature range | -50℃ to +150℃ |
The braided self-closed wrap has a self-rolling coincidence rate of around 25% and combines flame retardancy & wear resistance, and protection while providing great heat dissipation.
It is also easy to install.
Dual wall adhesive heat shrink tubing from polyethylene
| | |
| --- | --- |
| Feature | Description |
| Material | Hot melt adhesive and polyethylene |
| Shrink ratio | 3:1 or 4:1 |
| Color | Black |
| Operating temperature range | -45℃ to +125℃ |
The outer layer of this cable wrap is made of polyethylene, while the inner layer has a hot melt adhesive, which offers a strong seal against chemicals and moisture that may corrode the wiring harness components.
Dual wall adhesive heat shrink tubing provides electrical and thermal insulation by smoothing out rough surfaces and snuggling around wires.
However, it can be difficult to apply to the entire wiring harness as the application requires a heat gun, which adds to the production time.
Cable expandable sleeving from polyester monofilament
| | |
| --- | --- |
| Feature | Description |
| Material | Polyester monofilament |
| Operating temperature range | -50℃ to +150℃ |
| Color | Red, blue, black, white, etc. |
Other key features include;
Lightweight and thin thickness
Easy to apply
Self-extinguish
Excellent chemical resistance
Good flexibility
Good appearance
These cable wraps provide mechanical protection to industrial hoses and automotive wire harness cables and tubes.
They also maintain full flexibility, which allows you to repeatedly flex wire bundles and cable assemblies without damage.
Fiberglass braided sleeve
| | |
| --- | --- |
| Feature | Description |
| Material | Fiberglass |
| Operating temperature | -60℃ to +200℃ |
| Color | White |
| Flammability | VW-1 |
| Breakdown voltage | 1.5KV to 4KV |
| Coating material | Silicon resin |
Fiberglass braided sleeves are made of fiberglass and have high flexibility.
They also have high voltage resistance of 1.5KV to 4KV and a wide operating temperature range of -60℃ to +200℃.
Therefore, they are an ideal option for motor peripherals and generators.
Conclusion
Automotive wiring harness covers provide abrasion resistance, electromagnetic shielding, noise reduction, and heat and mechanical damage protection.
Therefore, if you need cable covering or wire protection services and solutions, contact Cloom Tech for assistance.